Publications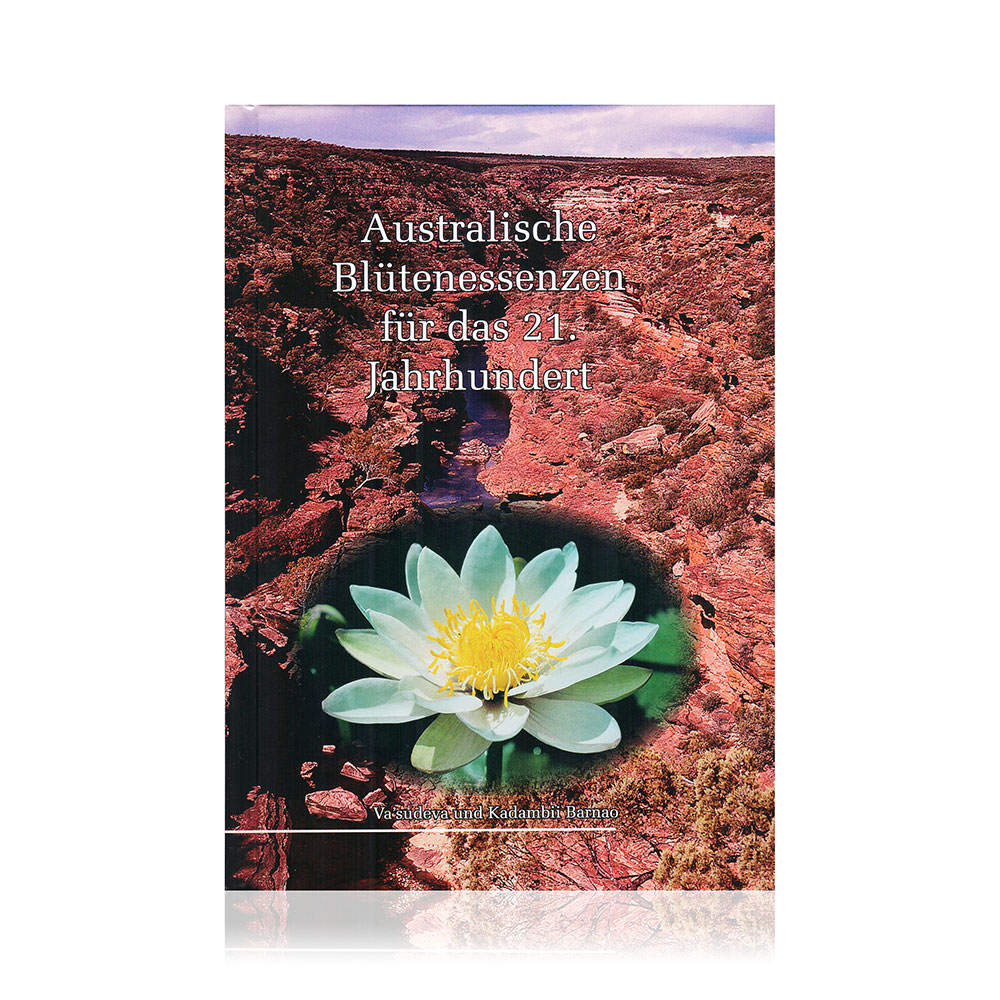 Vasudeva and Kadambii Barnao both started their exploration into the healing properties of flower essences with the culmination of many previous years experience, knowledge and practice of Yogic sciences and the understanding of the mind/body interrelationship. Before they met each other, they had both been practicing meditation for a long time, which they credit with giving them the intuitive sensitivity and inner quiet to appreciate the subtleties of life and the potentialities of the human mind.
Vasudeva first began to work with researching and producing Australian flower essences in 1977, after he personally experienced the amazing effect of flower essences. In 1977, whilst walking through the Australian bush preoccupied with certain life issues, he noticed a complete change in his state of mind. The experience was very profound and he was inspired to delve into the healing potential of the Australian flowers. He then researched and developed a range of Australian (New South Wales) and New Zealand flower essences. With these essences he found that this healing modality had even more to offer than first thought.
In 1980, he moved from Sydney to Perth, in the heart of Western Australia, known internationally as the 'Wildflower State'. There he met and married Kadambii and together they dedicated their lives to the research and development of flower essence therapy. Whilst developing the flower essences, Vasudeva and Kadambii started to run education programmes at their Australasian Flower Essence Academy to enable other people to experience and use the healing properties of flower essences effectively.
During the mid eighties, Kadambii's work with an Aboriginal community led to the discovery of the oldest living tradition of flower essence therapy, that of the Nyoongah people. From the elder, Ken Colbung (bush name Nundjan Djiridjkain) , Vasudeva and Kadambii learned that their research was ratified by the ancient practices of the Nyoongah people. Later they also discovered the ancient Buddhist tradition of flower essence therapy, from Malaysia and Thailand, where temples specialise in flower essence healing.
Through the 80s and 90s they pioneered the research and use of flower essences through acu-points and meridians, intensifying the healing effects of the flower essences and extending the application techniques of flower essence therapy. The Barnao's LiFE Academy has full and part-time government accredited courses from Certificate IV to Advanced Diploma which can then lead to a bachelor of health science at University level education. These unique courses in Holistic Counselling and Mind-Body Medicine and Flower Essence Therapy include Western Sciences integrated with traditional world views of Aboriginal, Yogic and Ancient Chinese Medicine.
Please be aware that most of the products in this category are in German.
Show more
German Edition Die Wildblüten Australiens, vor allem die Westaustraliens, begeistern jeden Botaniker. Diese Naturpracht wird von Zehntausenden von Besuchern, die Australien jedes Jahr besuchen, bewundert. Wer aber ahnt, daß all diese Blüten über ein enormes Heilpotential verfügen? Vasudeva und Kadambii Barnao erforschen das heilende Wunder dieser Wildblüten nun schon seit zwanzig Jahren. In ihrem Buch stellen sie die vielen Facetten ihrer Forschungsarbeit dar, einschließlich vieler neuer Methoden, um ihre Blütenessenzen für die Gesundheit und das Wohlergehen einzusetzen. Für Therapeuten und praktische Ärzte und alle jene anderen, die im Dienste der menschlichen Gesundheit und Lebensförderung tätig sind, birgt ihr Werk einen wahren Schatz an Informationen. Das Buch ermöglicht jedem Interessierten eine neue Sicht auf Heilungsprozesse und die Lebensqualität an der Pforte zum 21. Jahrhundert. Alle 88 Wildblütenessenzen, die unter dem Markennamen Living Essences erhältlich sind, werden in diesem Handbuch ausführlich durch Bild und Text porträtiert. Zu jeder Essenz gibt es die passenden Schlüsselwörter sowohl der positiven Eigenschaften als auch der Problembereiche, ausführliche Hinweise zur mentalen und körperlichen Anwendung, die detaillierte Beschreibung des "Heilpfades der Seele" und ein meditatives Gedicht. Vorgestellt werden alle Diagnose- und Therapiemöglichkeiten, darunter erstmals auch umfassend die von den Barnaos entwickelte Blütenakupressur. Verschiedene Register erleichtern den schnellen Zugriff auf die gesuchte Information. ca. 270 Seiten, Hardcover, ISBN 978-3906215099.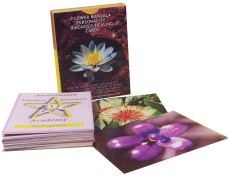 Flower Affinity Diagnosis is an excellent tool for assisting and positively dealing with personal dilemmas or character traits you wish to overcome. It will also reveal answers to questions about yourself and why your experiences in life move in certain directions. It is a tool that can be used for anyone of any age, even young children, to unravel the mysteries of their mind. In making a personality diagnosis using the flower cards one can start to heal the blocks to fulfilment, joy and inner peace. The beauty of this technique is that the patient chooses their own healing journey by what flowers they choose.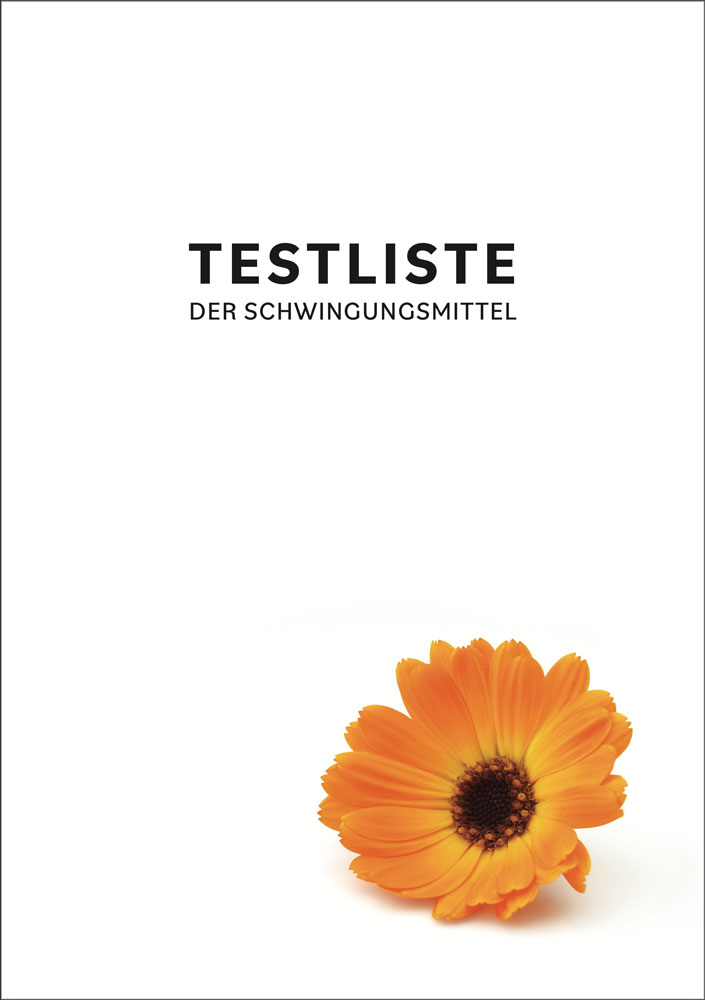 This little booklet contains numbered lists of all essences available in our store. The purpose of the booklet is to give therapists and lay people who test essences a clear, compact and easy way to test for numbers, which greatly simplifies and accelerates the process. The test list contains no information on properties and effects of the essences - just their names. It contains short German text on the manufacturers, but the essence names are universal, so it will work for you even if you do not speak German. Additional (German) literature on the vibrational materials is also available in our store. The book is spiral bound so that it can lie flat on the table. It contains the essences of the following manufacturers: Alaskan Essences, Ararêtama Rainforest Essences, AstroEssenzen, Australian Bush Flower Essences, Bach Flower Essences, Mountain Essences, Crystal Herbs, The Essence Shop, Desert Alchemy, FES Quintessentials, Findhorn Flower Essences, Himalayan Flower Enhancers, Indigo Essences, LightBeings (LichtWesen), Living Essences of Australia, Pacific Essences, PHI Essences, Ray Project, South African Flower Essences, Spirit-in-Nature Essences, Wild Earth Animal Essences ISBN 978-3-00-055146-8