Stock Kits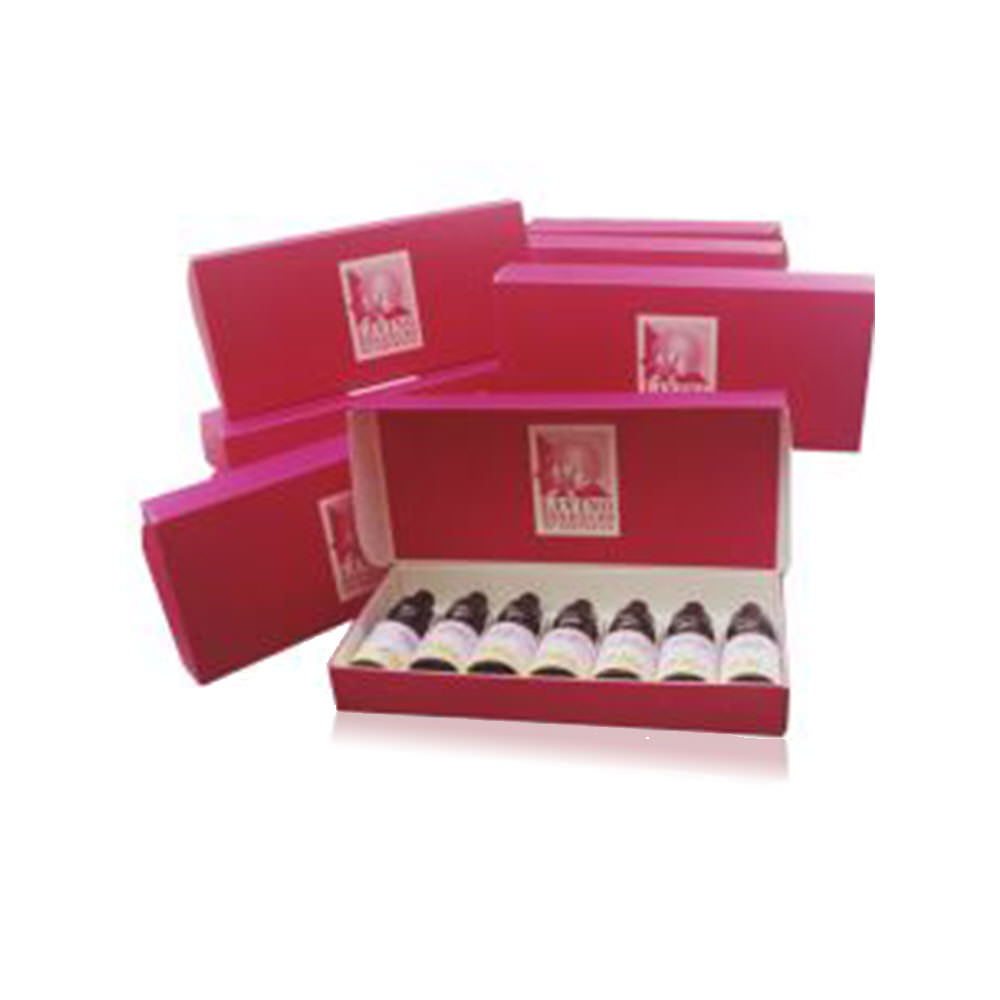 There are 88 individual essences in the range of the Living Essences of Australia by Vasudeva and Kadambii Barnao. All Essences are at stock level and can be used to make up your own combinations and dosage bottles.
Vasudeva and Kadambii Barnao both started their exploration into the healing properties of flower essences with the culmination of many previous years experience, knowledge and practice of Yogic sciences and the understanding of the mind/body interrelationship. Before they met each other, they had both been practicing meditation for a long time, which they credit with giving them the intuitive sensitivity and inner quiet to appreciate the subtleties of life and the potentialities of the human mind.
Show more
Acu-Kit
On back-order. Please inquire delivery time.
This is kit a kit of highly recommended essences to have available for treatment in acute care. Very simple, quick and effective treatments for pain, stress and energy related problems can be quickly administered with these 14 essences; PAIN – Dampiera, Menzies Banksia, Purple Flag Flower, Macrozamia STRESS – Hybrid Pink Fairy Orchid/Cowslip Orchid, Pink Fairy Orchid, Yellow Flag, Purple Flag ENERGY – Cowkicks, Pink Fountain Triggerplant, Purple Enamel Orchid, Reed Triggerplant WORRY – Brown Boronia CENTERING CONSOLIDATING – Leafless Orchid, WA Smokebush NEGATIVE EMOTIONS – Black Kangaroo Paw NAUSEA – Rose Coneflower You can find further information on this product in the following publication(s): Australische Blütenessenzen für das 21. Jahrhundert [DE] Flower Affinity Diagnosis Cards
Content: 0.24 l (€870.83* / 1 l)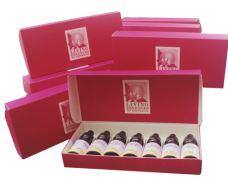 This is the full practitioner range of of 88 individual 15ml working stock flower essences. From this full kit you can make up hundreds of individual dosage remedies. Antiseptic Bush, Balga (Blackboy), Black Kangaroo Paw, Blue China Orchid, Blue Leschenaultia, Brachycome, Brown Boronia, Candle of Life, Cape Bluebell, Catspaw, Christmas Tree (Kanya), Correa, Cowkicks, Cowslip Orchid, Dampiera, Donkey Orchid, Fringed Lily Twiner, Fringed Mantis Orchid, Fuchsia Grevillea, Fuchsia Gum, Geraldton Wax, Giving Hands, Goddess Grasstree, Golden Glory Grevillea, Golden Waitsia, Green Rose, Hairy Yellow Pea, Happy Wanderer, Hops Bush, Hybrid Pink Fairy Orchid, Illyarie, Leafless Orchid, Macrozamia, Many Headed Dryandra, Mauve Melaleuca, Menzies Banksia, One Sided Bottlebrush, Orange Leschenaultia, Orange Spiked Pea, Pale Sundew, Parakeelya, Pinkcushion Hakea, Pink Everlasting, Pink Fairy Orchid, Pink Fountain Triggerplant, Pink Impatiens, Pink Trumpet Flower, Pixie Mops, Purple & Red Kangaroo Paw, Purple Enamel Orchid, Purple Eremophila, Purple Flag Flower, Purple Nymph Waterlily, Queensland Bottlebrush, Rabbit Orchid, Red & Green Kangaroo Paw, Red Beak Orchid, Red Feather Flower, Red Leschenaultia, Reed Triggerplant, Ribbon Pea, Rose Cone Flower, Shy Blue Orchid, Silver Princess Gum, Snakebush, Snakevine, Southern Cross, Spirit Faces (Banjine), Star of Bethlehem, Start's Spider Orchid, Swan River Myrtle, Urchin Dryandra, Ursina, Veronica, Violet Butterfly, West Australian Smokebush, Whattle, White Eremophila, White Nymph Waterlily, White Spider Orchid, Wild Violet, Woolly Banksia, Woolly Smokebush, Yellow & Green Kangaroo Paw, Yellow Boronia, Yellow Cone Flower, Yellow Flag Flower, Yellow LeschenaultiaYou can find further information on this product in the following publication(s): Australische Blütenessenzen für das 21. Jahrhundert [DE] Flower Affinity Diagnosis Cards
Content: 1.32 l (€718.94* / 1 l)